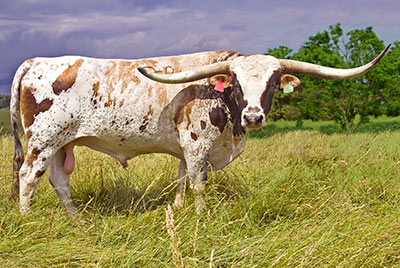 Reg.:
I-240569
DOB:
4/4/2003
Color:
W/R pnt
Weight:
1890
(on 6/20/2008)
Horns:
78.0
(on 3/5/2008)
Super Fast Super Fast is a son of Super Bowl, out of Not So Fast, by Not Gunna and out of a Senator daughter. He offers a solid dimension in genetics for color, size, correctness and big horn. His progeny are respected from coast to coast. Semen from this foundation bull may be what your herd needs. He combines the correctness of Not Gunna, the flash and horn of Super Bowl and the thickness of Senator.
This is a presentation of a Dickinson Cattle Co. LLC Inventory Item. This presentation was printed on 8/13/2020. Prices are subject to change. Please check the current item price and description at
www.texaslonghorn.com/inventory
. Or contact your DCC sales representative.
Thank You for your interest!