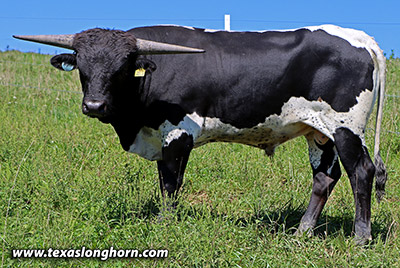 DOB:
4/28/2020
Color:
B/W
Weight:
908
(on 8/5/2021)
Horns:
40.0
(on 8/5/2021)
Twisted Uncle He is long as a Bill Cosby joke. He does not need a non paid political announcement. Bred to be excellent on gain. Offer not available from Amazon. Will not bark and claw on your bedroom door at 2 AM.
This is a presentation of a Dickinson Cattle Co. LLC Inventory Item. This presentation was printed on 9/22/2021. Prices are subject to change. Please check the current item price and description at
www.texaslonghorn.com/inventory
. Or contact your DCC sales representative.
Thank You for your interest!