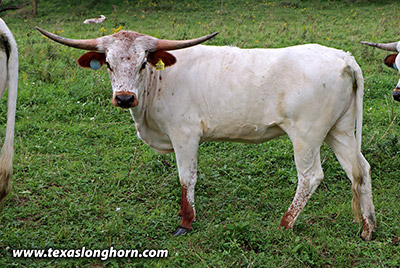 DOB:
4/16/2020
Color:
W/R Ears
Weight:
556
(on 5/17/2021)
Horns:
32.13
(on 5/17/2021)
Service Sire:
Silent Edge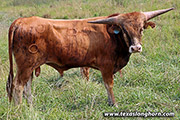 Price:
$2100

Rocky Road She is not as white as the Lone Ranger's horse because his horse would not speckle up all over. She is tall, long, and will grow a lot of horn like Rim Rocks do.
This is a presentation of a Dickinson Cattle Co. LLC Inventory Item. This presentation was printed on 9/22/2021. Prices are subject to change. Please check the current item price and description at
www.texaslonghorn.com/inventory
. Or contact your DCC sales representative.
Thank You for your interest!