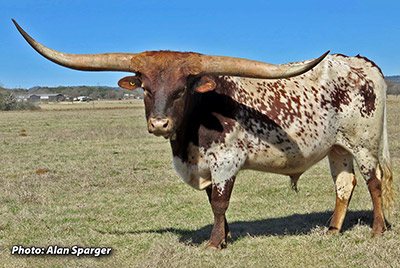 Reg.: T-BI94250
DOB: 3/14/2016
Color: R/W
The Beast The young McCombs/Davis promising sire is being used as an unrelated sire to the main line of DCC genetics. At this time the progeny are colorful and appear to be going in a positive direction for value traits. Time will tell.
This is a presentation of a Dickinson Cattle Co. LLC Inventory Item. This presentation was printed on 8/13/2020. Prices are subject to change. Please check the current item price and description at
www.texaslonghorn.com/inventory
. Or contact your DCC sales representative.
Thank You for your interest!