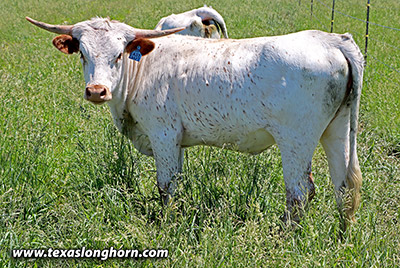 DOB:
4/15/2019
Color:
W/R ears
Weight:
594
(on 6/9/2020)
Horns:
33.13
(on 6/9/2020)
Easy Wit It's easy to call the game, but red brindle specks are soon exploding like sugar eating cheer leaders bouncing on the field. Service sire: What Not by Non Stop.
This is a presentation of a Dickinson Cattle Co. LLC Inventory Item. This presentation was printed on 8/10/2020. Prices are subject to change. Please check the current item price and description at
www.texaslonghorn.com/inventory
. Or contact your DCC sales representative.
Thank You for your interest!