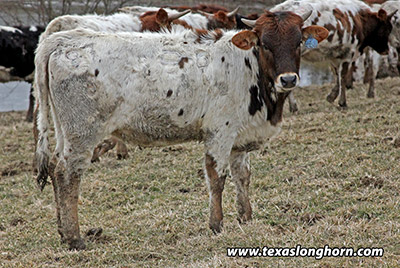 DOB:
6/26/2018
Color:
W/R Hd
Weight:
265
(on 11/29/2018)
Hoo You Win One of the first heifers offered by Hooray. Hooray is the widest horned son of Jamakizm with a near 90" dam. There is size and correctness here. May grow too big to show and too wide for a trailer, but, take a chance.
This is a presentation of a Dickinson Cattle Co. LLC Inventory Item. This presentation was printed on 4/19/2019. Prices are subject to change. Please check the current item price and description at
www.texaslonghorn.com/inventory
. Or contact your DCC sales representative.
Thank You for your interest!