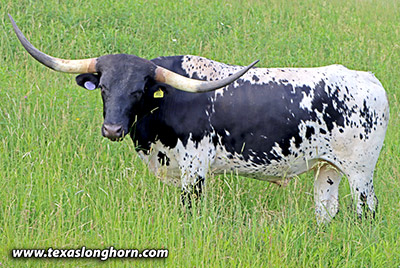 DOB:
4/26/2017
Color:
B/W
Weight:
1216
(on 6/8/2020)
Horns:
63.5
(on 6/8/2020)
Jest Stop He is the pretty color and horn-blood banded to be a high-value exhibition steer. Warning: Not buying may cause withdrawals, suicidal thoughts, pregnancies or remorse. Don't chance it! He does not baby sit calves, nor give milk.
This is a presentation of a Dickinson Cattle Co. LLC Inventory Item. This presentation was printed on 8/13/2020. Prices are subject to change. Please check the current item price and description at
www.texaslonghorn.com/inventory
. Or contact your DCC sales representative.
Thank You for your interest!