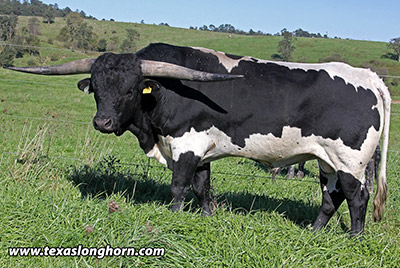 Reg.:
I-275092
DOB:
5/23/2016
Color:
Brn/W Pnl
Weight:
1380
(on 11/9/2018)
Horns:
70.88
(on 11/27/2018)
Stop Already Stop was test bred his yearling summer to 25 heifers. He is the smooth trim type of his sire with the fine high breeding sought by DCC for 50 years. His dam is the favorite Tuff daughter at DCC.
This is a presentation of a Dickinson Cattle Co. LLC Inventory Item. This presentation was printed on 4/19/2019. Prices are subject to change. Please check the current item price and description at
www.texaslonghorn.com/inventory
. Or contact your DCC sales representative.
Thank You for your interest!