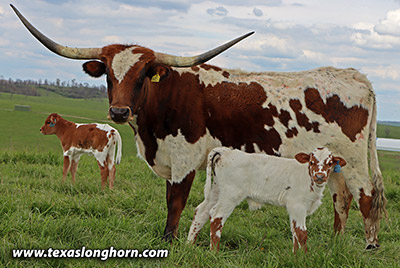 Reg.:
I-271783
DOB:
4/3/2015
Color:
R/W
Weight:
1116
(on 6/12/2020)
Horns:
63.5
(on 6/12/2020)
Dirty Dancer This odd colored Drag Iron cow has good ground clearance, with weapon grade genetics. Has 4 calves in 4 years including herd sire Dirty Tux. Drag Iron daughters are valuable property. Neg Johnes test. Seriously preventing Thelma & Louise herd moments. Bull calf born 4-16-20 by Time Line weighing 68 lbs. Service sire: Cut'n Dried
This is a presentation of a Dickinson Cattle Co. LLC Inventory Item. This presentation was printed on 8/10/2020. Prices are subject to change. Please check the current item price and description at
www.texaslonghorn.com/inventory
. Or contact your DCC sales representative.
Thank You for your interest!