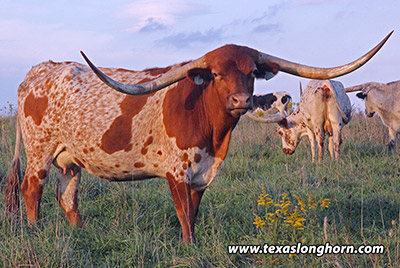 Reg.:
I-259834
DOB:
9/27/2011
Color:
R/W
Weight:
1272
(on 6/12/2020)
Horns:
82.0
(on 6/12/2020)
Dragon Smile Dragon Smile, over 80", 1255 lbs, is the best of many generations at DCC. She flows from Drag Iron to Winchester, Fielder and Senator. All of the correctness and lady like type is personified. People who like Dragon Smile will love the next generations of DCC cattle....a lot.
This is a presentation of a Dickinson Cattle Co. LLC Inventory Item. This presentation was printed on 8/10/2020. Prices are subject to change. Please check the current item price and description at
www.texaslonghorn.com/inventory
. Or contact your DCC sales representative.
Thank You for your interest!