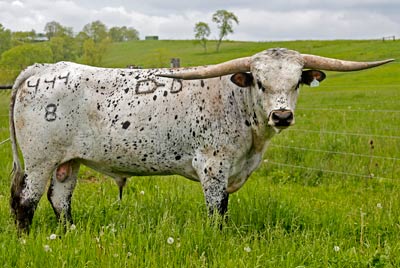 Reg.:
I-252208
DOB:
9/26/2008
Color:
W/B
Weight:
1255
(on 12/3/2010)
Horns:
63.25
(on 4/26/2011)
Trial Run Trial Run is an embryo son of one of the widest horned cows in TL history, Shadow Jubilee. His pedigree is impeccable. When he walks across the pasture, history talks. Not many of his quality available. He is a factory for greatness with several daughters at DCC. The Shadow Jubilee family has 4 over 90" females.
This is a presentation of a Dickinson Cattle Co. LLC Inventory Item. This presentation was printed on 6/12/2021. Prices are subject to change. Please check the current item price and description at
www.texaslonghorn.com/inventory
. Or contact your DCC sales representative.
Thank You for your interest!