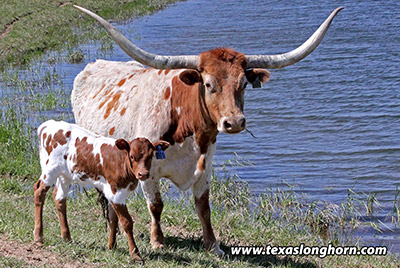 Reg.:
I-245819
DOB:
4/9/2006
Color:
W/R
Weight:
1125
(on 6/12/2017)
Horns:
68.5
(on 11/28/2017)
Markster Markster traces rich to nearly every DCC famous foundation critter. Her dam Marquee also produced the 120" T2T steer Noah and 97" Pretty Lady. Markster herself has produced famous cattle Jamster, Stacked Deck, and her crowning glory -- Point Mark. In years to come she will be one of the prominent maternal influences in the DCC herd through Point Mark.
This is a presentation of a Dickinson Cattle Co. LLC Inventory Item. This presentation was printed on 9/22/2021. Prices are subject to change. Please check the current item price and description at
www.texaslonghorn.com/inventory
. Or contact your DCC sales representative.
Thank You for your interest!