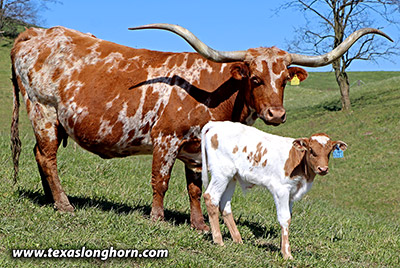 Reg.:
I-243508
DOB:
4/22/2005
Color:
R/W
Weight:
1175
(on 11/13/2018)
Horns:
72.5
(on 6/11/2020)
Service Sire:
Iron Span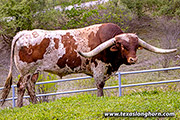 Price:
$4100

Tempting Roses This is one of the classic Temptations The Ace daughters. She needs a southern home for her senior years. She is raising her 14th calf now. She faileth not. She has the Collier famous twist that is almost gone. She is a double bred Superior. Her Drop Box bull at side is an obvious herd sire prospect. She is a serious package of genetics not known for social distancing. Service sire: Iron Span.
This is a presentation of a Dickinson Cattle Co. LLC Inventory Item. This presentation was printed on 8/10/2020. Prices are subject to change. Please check the current item price and description at
www.texaslonghorn.com/inventory
. Or contact your DCC sales representative.
Thank You for your interest!