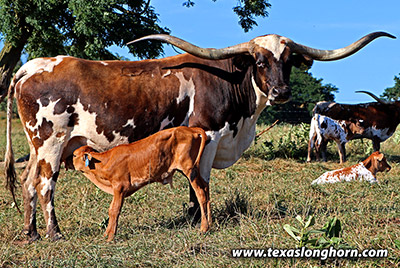 Reg.:
I-247029
DOB:
4/13/2005
Color:
R/W
Weight:
1372
(on 6/23/2020)
Horns:
82.75
(on 6/23/2020)
Super Drafter A great Super Bowl producer of Super Tempt, Almond Eyes, and Juicy Do. Dam of 10 natural calves plus embryo flushes for export. Bull calf born 7-3-20 by Drop Box. Service sire: Point Mark. She will decorate an already decorated pasture. She has never had the Chinese bat/snake flu. Doesn't wear a mask over her horns.
This is a presentation of a Dickinson Cattle Co. LLC Inventory Item. This presentation was printed on 8/10/2020. Prices are subject to change. Please check the current item price and description at
www.texaslonghorn.com/inventory
. Or contact your DCC sales representative.
Thank You for your interest!