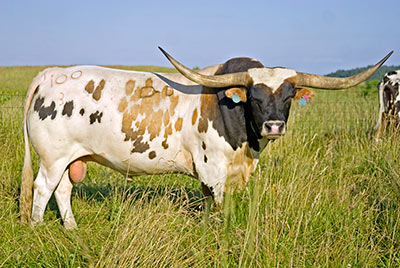 Reg.:
I-239254
DOB:
4/11/2003
Color:
W/Brn
Weight:
2055
(on 6/11/2010)
Horns:
73.63
(on 11/22/2013)
You Tube
Semen: $25.00

Win Win Check his faultless thick body. He is the sire of record horned Clear Win. Currently owned by Tomey Farms. He is a bull we could have only dreamed of 10 years ago. He has great smoothness combined with thickness in all the right places. He is an exact duplicate of Winchester with a little more Bouncer and Senator added. Over a ton and 74 inches T2T. Those who appreciate muscle love Win Win. Look at his great forearm, bone and hip, with just a tiny 61 lb birth weight. This is a combination not found in other breeds--try to name one breed this easy calving that weighs over a ton! His grand dam Bounce'N Lynn is a half sister to the dam of Super Bowl and Over Lynn.
This is a presentation of a Dickinson Cattle Co. LLC Inventory Item. This presentation was printed on 8/13/2020. Prices are subject to change. Please check the current item price and description at
www.texaslonghorn.com/inventory
. Or contact your DCC sales representative.
Thank You for your interest!