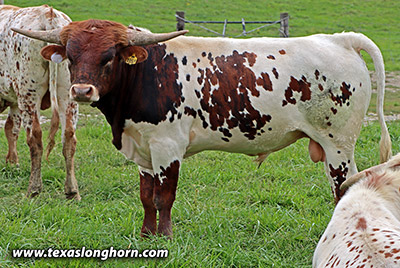 DOB:
6/4/2021
Color:
R/W
Weight:
840
(on 9/26/2022)
Horns:
38.63
(on 9/26/2022)
Bogia Point This young stud has it all going for him. The Point Marks are the most consistent of all in virtue and value. Does not meet facebook community standards when the word semen or breeding is used. Stage #1 halter trained. More good stuff than a Mexican Pinata in an illegal immigrant district.
This is a presentation of a Dickinson Cattle Co. LLC Inventory Item. This presentation was printed on 12/1/2022. Prices are subject to change. Please check the current item price and description at
www.texaslonghorn.com/inventory
. Or contact your DCC sales representative.
Thank You for your interest!