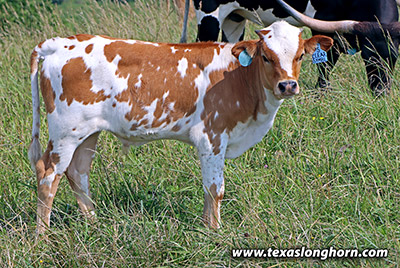 DOB: 4/17/2021
Color: R/W
Clear Symbol x Spokesman She is for sale not because of lack of quality - that's not right. We are getting a lot of Spokesman blood because we appreciate them. This year, DCC will breed her sire and two half brothers. She is a duplicate, and a nice one.
This is a presentation of a Dickinson Cattle Co. LLC Inventory Item. This presentation was printed on 9/22/2021. Prices are subject to change. Please check the current item price and description at
www.texaslonghorn.com/inventory
. Or contact your DCC sales representative.
Thank You for your interest!