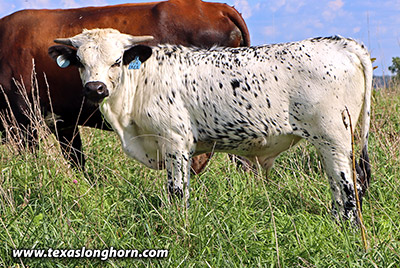 DOB: 4/5/2021
Color: W/B spkld
Tux Free x Spokesman - 2021 Bull This is the bull everyone picks as choice. He will add value to a calf crop. More specks than the roof of a licorice factory. Spokesman bulls are trendy. Shows great early horn growth. More speck on the way.
This is a presentation of a Dickinson Cattle Co. LLC Inventory Item. This presentation was printed on 9/22/2021. Prices are subject to change. Please check the current item price and description at
www.texaslonghorn.com/inventory
. Or contact your DCC sales representative.
Thank You for your interest!