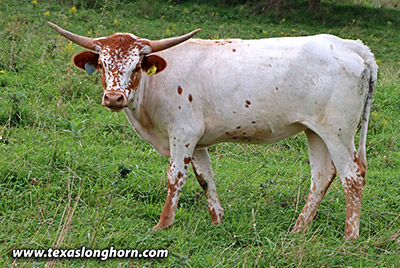 DOB:
5/25/2020
Color:
W/R spk
Weight:
520
(on 5/17/2021)
Horns:
23.75
(on 5/17/2021)
Service Sire:
Silent Edge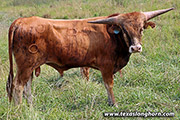 Price:
$2500

All Jumbled One of the few Stop Already progeny not carrying his signature black stamp. What a face -- everyone loves a wild crazy face on a TL heifer, maybe not at a mud-wrestling or chess tournament. Stop Already daughters are known for their textbook type.
This is a presentation of a Dickinson Cattle Co. LLC Inventory Item. This presentation was printed on 9/22/2021. Prices are subject to change. Please check the current item price and description at
www.texaslonghorn.com/inventory
. Or contact your DCC sales representative.
Thank You for your interest!