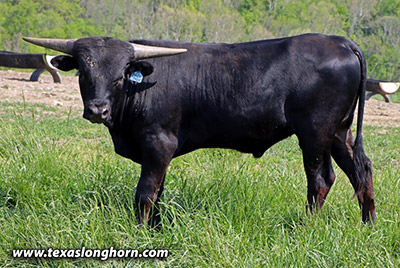 DOB:
5/4/2020
Color:
Red
Weight:
784
(on 8/5/2021)
Horns:
42.25
(on 8/5/2021)
Point Con He is black as Hillary's heart and so will be his calves. His sire is the up and coming Point Mark. He is slick and shiney as a kindergarden door knob. His calves will look like dominoes. Genetics designed so horns do not shed in the Fall.
This is a presentation of a Dickinson Cattle Co. LLC Inventory Item. This presentation was printed on 9/22/2021. Prices are subject to change. Please check the current item price and description at
www.texaslonghorn.com/inventory
. Or contact your DCC sales representative.
Thank You for your interest!