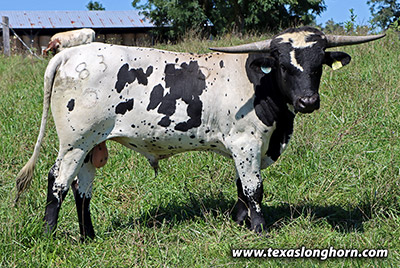 DOB:
4/11/2020
Color:
R/W
Weight:
898
(on 8/5/2021)
Horns:
40.25
(on 8/5/2021)
Bruiser Those who study pedigrees will love him. Do a study and you will agree. The two great value colors of TL cattle are black spotted and brindle spotted. He will provide extra value. This family does not shed horns in season.
This is a presentation of a Dickinson Cattle Co. LLC Inventory Item. This presentation was printed on 9/22/2021. Prices are subject to change. Please check the current item price and description at
www.texaslonghorn.com/inventory
. Or contact your DCC sales representative.
Thank You for your interest!