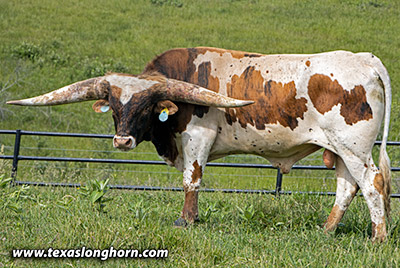 DOB:
6/21/2019
Color:
R/W
Weight:
1490
(on 5/19/2021)
Horns:
78.5
(on 7/30/2021)
Up Start Up Start - before he was born his mating was drop-dead great. He is young and just starting to breed his first set of DCC cows. No promises, but look at his data and watch him grow as we will be doing.
This is a presentation of a Dickinson Cattle Co. LLC Inventory Item. This presentation was printed on 9/22/2021. Prices are subject to change. Please check the current item price and description at
www.texaslonghorn.com/inventory
. Or contact your DCC sales representative.
Thank You for your interest!