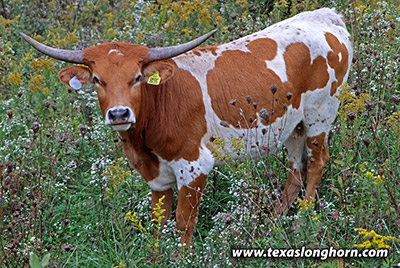 DOB:
6/7/2019
Color:
R/W
Weight:
666
(on 11/19/2020)
Horns:
40.13
(on 11/19/2020)
Drop Skid This petite Drop Box heifer is a special rare collection of all the value genetics. It is all here. Hang in there like a black hair on a biscuit and buy this heifer. This is not the other yellow meat. If you don't like her, you could get thrown out of the Chicago Mafia for playing dirty. Fall Service Sire: Point Mark
This is a presentation of a Dickinson Cattle Co. LLC Inventory Item. This presentation was printed on 5/13/2021. Prices are subject to change. Please check the current item price and description at
www.texaslonghorn.com/inventory
. Or contact your DCC sales representative.
Thank You for your interest!