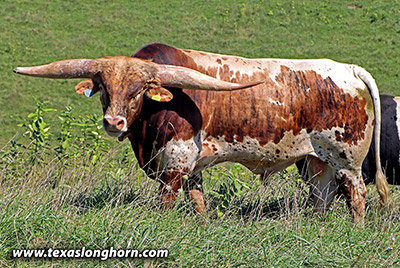 DOB:
5/28/2019
Color:
R/W
Weight:
1560
(on 8/5/2021)
Horns:
68.0
(on 8/5/2021)
Gridlock He is a thick son of the great producer Jam Packed with more bone and substance than is often available. This offer not available in any store. All DCC cattle have a PV-DNA guarantee. Has recently carefully removed his right horn tip. This genetic banding took years for DCC and McCombs Ranch to develop.
This is a presentation of a Dickinson Cattle Co. LLC Inventory Item. This presentation was printed on 9/22/2021. Prices are subject to change. Please check the current item price and description at
www.texaslonghorn.com/inventory
. Or contact your DCC sales representative.
Thank You for your interest!