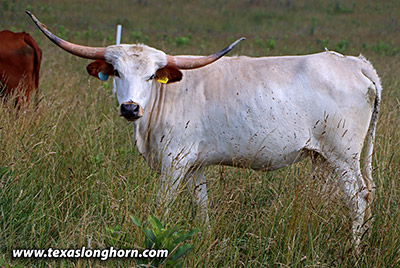 Reg.:
I-283948
DOB:
5/21/2019
Color:
W/R Ears
Weight:
792
(on 6/1/2021)
Horns:
50.63
(on 6/1/2021)
Service Sire:
Drag Iron by AI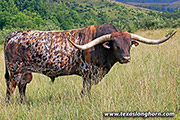 Price:
$2400

Didi A young female is exactly the color of Hopalong Cassidy's horse. Don't settle for a Festus Hagen mule color. You can find her in the dark. Genetics that do not shed their horns seasonally. AI bred to Drag Iron 6-8-21. The placed with Drop Box for natural 7-13-21.
This is a presentation of a Dickinson Cattle Co. LLC Inventory Item. This presentation was printed on 9/22/2021. Prices are subject to change. Please check the current item price and description at
www.texaslonghorn.com/inventory
. Or contact your DCC sales representative.
Thank You for your interest!