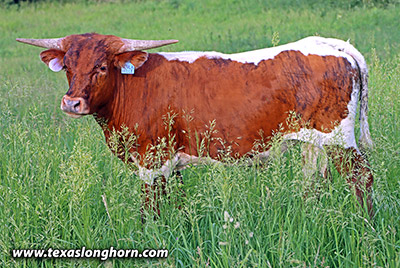 DOB:
5/4/2019
Color:
R/W pnl
Weight:
570
(on 11/6/2020)
Horns:
45.5
(on 11/6/2020)
Beulah x Point of Impact Could be a great exhibition steer. The Clear Point family grow record steer specimens. This bloodline does not shed their horns seasonally. All DCC steers guaranteed gender-neutral.
This is a presentation of a Dickinson Cattle Co. LLC Inventory Item. This presentation was printed on 6/12/2021. Prices are subject to change. Please check the current item price and description at
www.texaslonghorn.com/inventory
. Or contact your DCC sales representative.
Thank You for your interest!