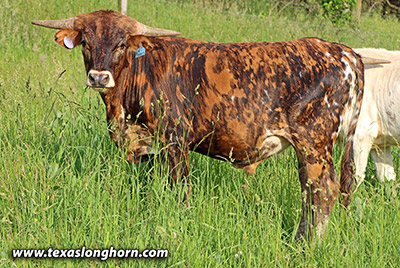 DOB:
4/22/2019
Color:
Brindle
Weight:
616
(on 5/29/2020)
Horns:
30.5
(on 5/29/2020)
Untibbed x Flair Galore Spotulations of brindle, gold, rust, ivory, black, and sooty grullo. Never one exactly patterned like him.
This is a presentation of a Dickinson Cattle Co. LLC Inventory Item. This presentation was printed on 8/13/2020. Prices are subject to change. Please check the current item price and description at
www.texaslonghorn.com/inventory
. Or contact your DCC sales representative.
Thank You for your interest!