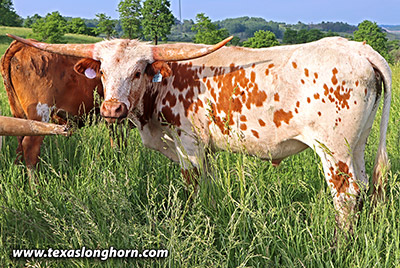 DOB:
6/23/2018
Color:
W/R Spk
Weight:
762
(on 5/29/2020)
Horns:
50.25
(on 5/29/2020)
Home Run x Clear Point An exhibition steer from the leading steer line. I advise anyone to buy this steer, and I am a non-attorney spokesperson.
This is a presentation of a Dickinson Cattle Co. LLC Inventory Item. This presentation was printed on 8/13/2020. Prices are subject to change. Please check the current item price and description at
www.texaslonghorn.com/inventory
. Or contact your DCC sales representative.
Thank You for your interest!