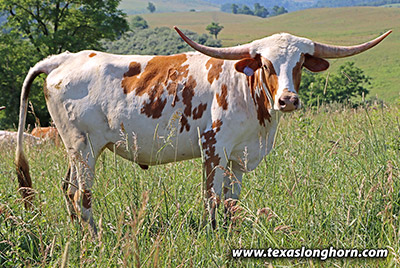 DOB:
5/28/2018
Color:
R/W pnt
Weight:
858
(on 5/29/2020)
Horns:
52.25
(on 5/29/2020)
Reckon Mac Shows good early horn growth. Look at the great sires with lots of horn. Bred by Robert Snyder, famous bank examiner. The numbers will come out right on him.
This is a presentation of a Dickinson Cattle Co. LLC Inventory Item. This presentation was printed on 8/13/2020. Prices are subject to change. Please check the current item price and description at
www.texaslonghorn.com/inventory
. Or contact your DCC sales representative.
Thank You for your interest!