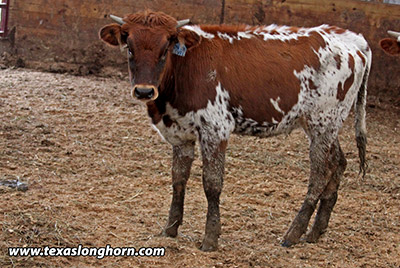 DOB:
5/26/2018
Color:
R/W
Weight:
294
(on 11/1/2018)
Out of Level She is a special planned Clear Win x Juma banding. She will spruce-up a pasture. She enjoys watching the sun set in the west and listens for the DCC truck, at first light, with a meal of grain mixes.
This is a presentation of a Dickinson Cattle Co. LLC Inventory Item. This presentation was printed on 4/19/2019. Prices are subject to change. Please check the current item price and description at
www.texaslonghorn.com/inventory
. Or contact your DCC sales representative.
Thank You for your interest!