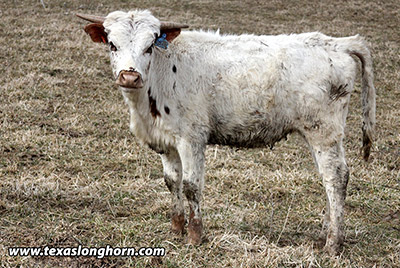 DOB:
5/19/2018
Color:
W/R Ears
Weight:
319
(on 11/1/2018)
Twisty Tib This is a close up double bred Juma female, so guess what her future will be? Crawl under the radar and snatch this sweet thing before she goes to seed. Ideal to mate with Jet Black - 5 straws of semen included -- bring a tank.
This is a presentation of a Dickinson Cattle Co. LLC Inventory Item. This presentation was printed on 4/20/2019. Prices are subject to change. Please check the current item price and description at
www.texaslonghorn.com/inventory
. Or contact your DCC sales representative.
Thank You for your interest!