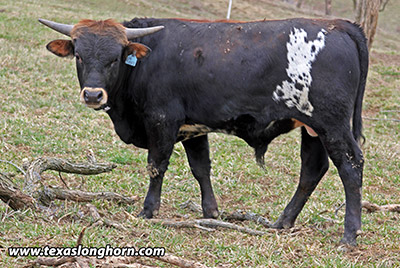 DOB:
4/29/2018
Color:
R/W
Weight:
570
(on 4/5/2019)
Unrespected How about a young son of the famous 18 year old HCR. He's a dark seal brown and destined to a special career. Everyone knows what HCR can do -- no experimenting here. A perfect rescue animal already in good health. He wants to be rescued by someone with a large cow herd.
This is a presentation of a Dickinson Cattle Co. LLC Inventory Item. This presentation was printed on 4/19/2019. Prices are subject to change. Please check the current item price and description at
www.texaslonghorn.com/inventory
. Or contact your DCC sales representative.
Thank You for your interest!