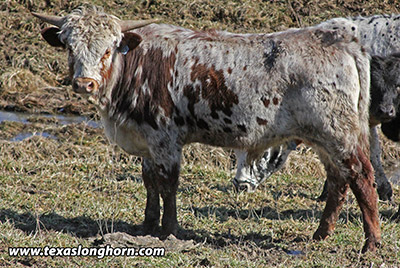 DOB:
4/25/2018
Color:
W/R Spots
Weight:
412
(on 10/17/2018)
Clear Message x Top Caliber In Top Caliber's prime, he never had cows like Clear Message by Clear Win & Field of Pearls to band with. At DCC the great proven sires are given the best cows they did not have during their life. Miracle of Miracles. Know the difference in good and great?
This is a presentation of a Dickinson Cattle Co. LLC Inventory Item. This presentation was printed on 2/19/2019. Prices are subject to change. Please check the current item price and description at
www.texaslonghorn.com/inventory
. Or contact your DCC sales representative.
Thank You for your interest!