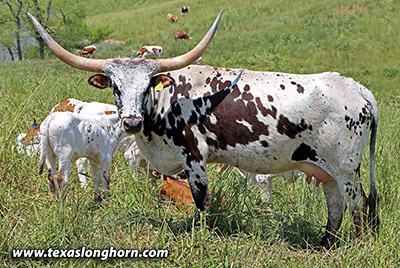 Reg.:
I-281083
DOB:
4/19/2018
Color:
W/R spkd
Weight:
904
(on 6/16/2021)
Horns:
51.63
(on 6/16/2021)
Service Sire:
Stop Already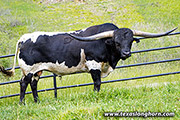 Price:
$3200
Sorry, already Sold
PWxFL

Tibb Out Tibbs daughters have always been very popular. Great style, udders, and excellent mothers. Her horns will grow lateral and twistulate downward on the tips. Steer calf at side by Cut'n Dried born 5/18/21.
This is a presentation of a Dickinson Cattle Co. LLC Inventory Item. This presentation was printed on 9/22/2021. Prices are subject to change. Please check the current item price and description at
www.texaslonghorn.com/inventory
. Or contact your DCC sales representative.
Thank You for your interest!