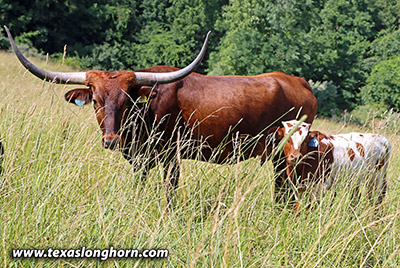 Reg.:
I-280762
DOB:
4/13/2018
Color:
Red
Weight:
884
(on 6/4/2021)
Horns:
51.63
(on 6/4/2021)
Service Sire:
Drop Box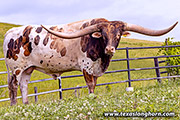 Price:
$2900
Sorry, already Sold
PWxFL

Garnet The Top Caliber cows grow horns up then roll down at age 7. She will have the black tip rolling twist. She does not shed her horns in the fall. Will walk from pasture to pasture without hauling. Bull calf by Iron Span born 4-13-21.
This is a presentation of a Dickinson Cattle Co. LLC Inventory Item. This presentation was printed on 9/22/2021. Prices are subject to change. Please check the current item price and description at
www.texaslonghorn.com/inventory
. Or contact your DCC sales representative.
Thank You for your interest!