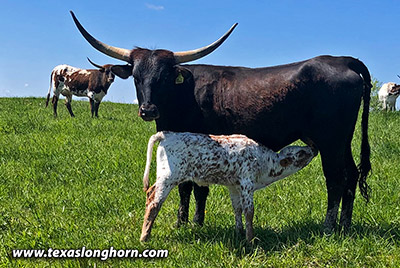 Reg.:
I-280756
DOB:
4/9/2018
Color:
Red
Weight:
770
(on 6/9/2020)
Horns:
44.5
(on 6/9/2020)
Service Sire:
Spokesman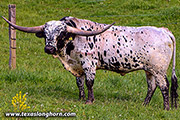 Price:
$3200
Sorry, already Sold
AJxPA

Velvet Cake One of or perhaps the only age 2 Hunts Command Respect daughters, and out of a Drag Iron daughter. It can't get more stout than that. Her horns will grow and twist and dance. Heifer at side by Spokesman born 4-16-20 with more color than a spilled Skittles bag. Service sire: Spokesman.
This is a presentation of a Dickinson Cattle Co. LLC Inventory Item. This presentation was printed on 8/10/2020. Prices are subject to change. Please check the current item price and description at
www.texaslonghorn.com/inventory
. Or contact your DCC sales representative.
Thank You for your interest!