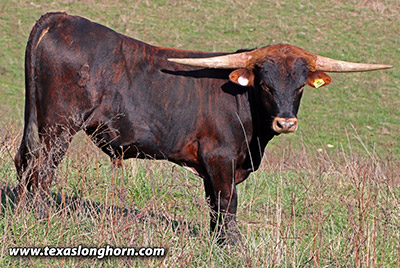 Reg.:
I-281109
DOB:
4/4/2018
Color:
Dark brindle
Weight:
882
(on 11/14/2019)
Horns:
57.75
(on 1/1/2020)
Re Load Reload, selected for breeding to DCC heifers the 2019 season. More about him later. It is hard to say for sure about young stock, unless you are new to the business or just guessing, but he is very promising. That is all we know for sure.
This is a presentation of a Dickinson Cattle Co. LLC Inventory Item. This presentation was printed on 8/13/2020. Prices are subject to change. Please check the current item price and description at
www.texaslonghorn.com/inventory
. Or contact your DCC sales representative.
Thank You for your interest!