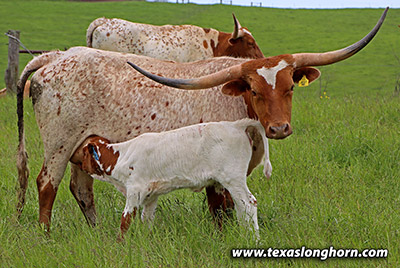 Reg.:
I-278137
DOB:
6/7/2017
Color:
W/R Hd Legs
Weight:
826
(on 6/12/2020)
Horns:
59.5
(on 6/12/2020)
Service Sire:
Elfego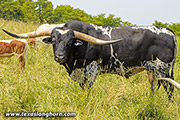 Price:
$3900

Jest Me Two great females here with Shadow Jubilee and Jester. That is tall cotton, are more so. See the planned accumulation of successful genetics here. Heifer at side by Time Line and look at that full hip. Service sire: Elfego.
This is a presentation of a Dickinson Cattle Co. LLC Inventory Item. This presentation was printed on 8/10/2020. Prices are subject to change. Please check the current item price and description at
www.texaslonghorn.com/inventory
. Or contact your DCC sales representative.
Thank You for your interest!