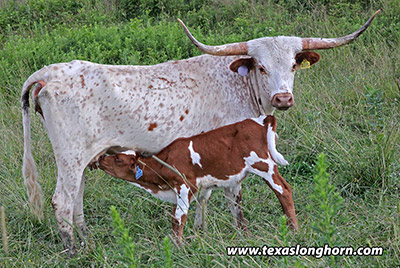 Reg.:
I-277475
DOB:
4/22/2017
Color:
W/R ears
Weight:
774
(on 6/13/2019)
Horns:
48.25
(on 6/13/2019)
High Andeor This sweet-faced heifer is out of Clear Win's dam. She is a crammed full genetic package. Heifer born 6-24-19 by Elfego. (heifer is double bred Jester.) The right genetics will let you sleep when the ranch mortgage is coming due. Don't hold back on high-dollar genetics at this dirt cheap price.
This is a presentation of a Dickinson Cattle Co. LLC Inventory Item. This presentation was printed on 8/17/2019. Prices are subject to change. Please check the current item price and description at
www.texaslonghorn.com/inventory
. Or contact your DCC sales representative.
Thank You for your interest!