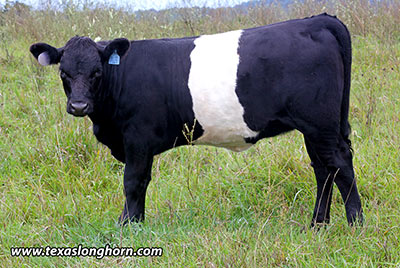 DOB:
2/15/2017
Color:
B/W
Weight:
1005
(on 11/16/2018)
Service Sire:
Slug Cal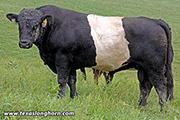 Price:
$2700

Echo Larta She appears to be the largest in the pasture her age. She has a well planned pedigree. Her genetics band the cone of certainty. 962 lbs May, 2018. She is beautiful for any breed. Bull calf with perfect belt born 4-30-19 by Slug Cal
This is a presentation of a Dickinson Cattle Co. LLC Inventory Item. This presentation was printed on 6/16/2019. Prices are subject to change. Please check the current item price and description at
www.texaslonghorn.com/inventory
. Or contact your DCC sales representative.
Thank You for your interest!