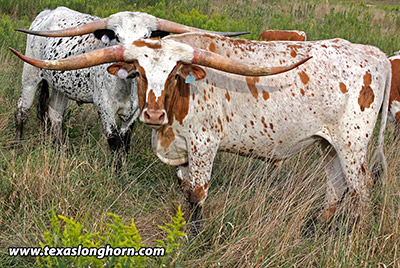 DOB:
7/4/2016
Color:
R/W
Weight:
1030
(on 6/6/2019)
Horns:
67.38
(on 6/6/2019)
Super Tempt x Reckon So - 2016 This is new banding -- Tuff, Tempter, Drag Iron, and Super Bowl. Great exhibition promise. "Lead me not into temptation -- I can find it by myself."
This is a presentation of a Dickinson Cattle Co. LLC Inventory Item. This presentation was printed on 10/20/2019. Prices are subject to change. Please check the current item price and description at
www.texaslonghorn.com/inventory
. Or contact your DCC sales representative.
Thank You for your interest!