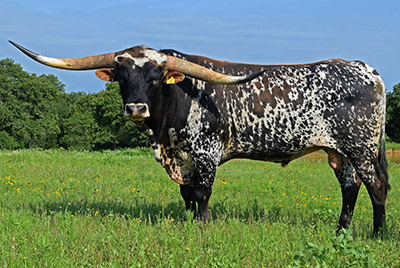 Reg.:
I-275091
DOB:
4/21/2016
Color:
Brn/W
Weight:
1605
(on 4/25/2019)
Horns:
74.25
(on 4/25/2019)

Jet Lag Jet Lag is a famous pedigree, a circus color and dynamic history clean back to King David. In genetics, anyone who sets the world on fire remembers who gave them the matches. He was test bred by DCC during 2017 with great early color success. Watch him. More color than a Florida recount trash can.
This is a presentation of a Dickinson Cattle Co. LLC Inventory Item. This presentation was printed on 8/13/2020. Prices are subject to change. Please check the current item price and description at
www.texaslonghorn.com/inventory
. Or contact your DCC sales representative.
Thank You for your interest!