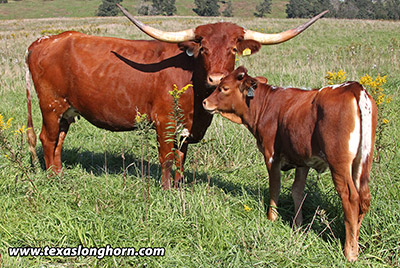 Reg.:
I-272562
DOB:
5/2/2015
Color:
Red/W
Weight:
1030
(on 6/11/2018)
Horns:
60.25
(on 11/16/2018)
Jest Max A daughter of Horn Champion Jester and 13 times Horn champion Rodeo Max. Strong genetic package. Can find her way to the corral without a hand rail. Jest Max is right on the horn line of her famous dam who measures 90 3/8" T2T. Preg pos to Tibbs (see reference sires) Test neg Johne's.
This is a presentation of a Dickinson Cattle Co. LLC Inventory Item. This presentation was printed on 8/17/2019. Prices are subject to change. Please check the current item price and description at
www.texaslonghorn.com/inventory
. Or contact your DCC sales representative.
Thank You for your interest!