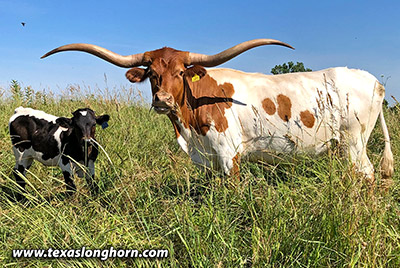 Reg.:
I-272118
DOB:
4/22/2015
Color:
R/W
Weight:
1158
(on 6/12/2020)
Horns:
72.38
(on 6/12/2020)
Service Sire:
Stop Already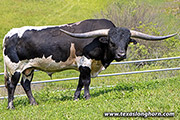 Price:
$5400

Tuff Choice Finally enough Tuff daughters to let some fly out the gate. Winning Smile, her dam is one of the greatest cows ever. She was All Age Grand Champoin Cow at the National Western Show. She produced Macanudo, Grand Win, Tuff'n Ready, Tuff 2 Beat, Clear Smile, Dragon Smile, and Winning Caliber. She is just age 5 and rolling through the seventies. Stop Already bull at side born 4-18-20. Service sire: Stop Already.
This is a presentation of a Dickinson Cattle Co. LLC Inventory Item. This presentation was printed on 8/10/2020. Prices are subject to change. Please check the current item price and description at
www.texaslonghorn.com/inventory
. Or contact your DCC sales representative.
Thank You for your interest!