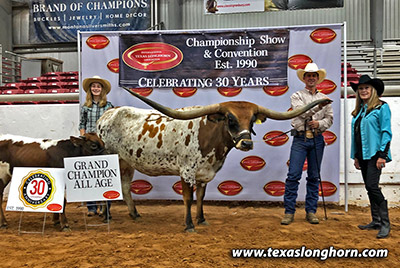 Reg.:
I-271987
DOB:
4/9/2015
Color:
R/W
Weight:
1160
(on 6/12/2020)
Horns:
88.0
(on 6/4/2021)
Kookachex Kookachex has been shown at halter and won All Age ITLA Halter Champion Female in 2020. She is dam of Check Point, an awesome futurity cow, and Roman Holiday, a young DCC sire. She is just starting. Her dam Sweet Kookateu is dam of embryo donor Overly Sweet, sire Justified, Tracker and Teu Sweet.
This is a presentation of a Dickinson Cattle Co. LLC Inventory Item. This presentation was printed on 9/22/2021. Prices are subject to change. Please check the current item price and description at
www.texaslonghorn.com/inventory
. Or contact your DCC sales representative.
Thank You for your interest!