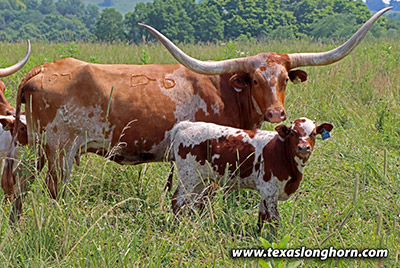 Reg.:
I-269325
DOB:
4/16/2014
Color:
R/W
Weight:
1124
(on 6/15/2020)
Horns:
73.0
(on 6/15/2020)
Service Sire:
Elfego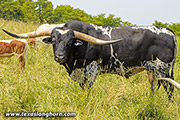 Price:
$2900

Clearly Arose This stunning cow is unusual in the DCC herd due to being very nervous. She is not selling as a pet. This cow is anti-social and not for the beginning rancher. She is a very consistent producing pasture cow. Give her plenty of space and she will raise some nice calves. Bull calf at side by Elfego born 5-3-20. Service sire: Elfego
This is a presentation of a Dickinson Cattle Co. LLC Inventory Item. This presentation was printed on 8/10/2020. Prices are subject to change. Please check the current item price and description at
www.texaslonghorn.com/inventory
. Or contact your DCC sales representative.
Thank You for your interest!