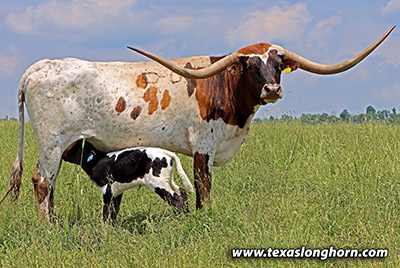 Reg.:
I-268996
DOB:
4/7/2014
Color:
R/W
Weight:
1195
(on 6/4/2019)
Horns:
81.0
(on 6/24/2020)
Service Sire:
Cut'N Dried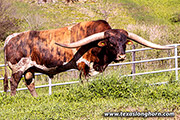 Price:
$11000
Sorry, already Sold
Sold

Kute Kimber A full sister to Drag Iron. Five calves in 5 years. Weight 1195 lbs. A smooth, straight donor cow to work many directions. Stop Already bull at side born 5-31-20. Service sire: Cut'n Dried.
This is a presentation of a Dickinson Cattle Co. LLC Inventory Item. This presentation was printed on 8/13/2020. Prices are subject to change. Please check the current item price and description at
www.texaslonghorn.com/inventory
. Or contact your DCC sales representative.
Thank You for your interest!