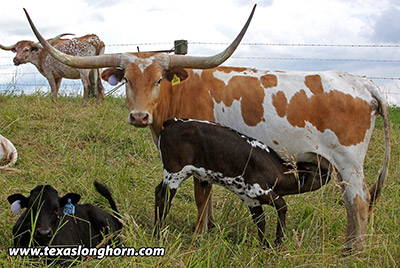 Reg.:
I-268988
DOB:
3/26/2014
Color:
R/W
Weight:
868
(on 6/11/2018)
Horns:
56.5
(on 11/14/2018)
Win The old Winchester generation blended with the new top-of-the-line Drag Iron maternal. They have been good at DCC for 17 years. For an added fee one herd sire included. Service sire: Stop Already. 100% DNA PV guarantee with all DCC purchases for the last 23 years. Bull calf born 5-8-19 to Jet Black 83"
This is a presentation of a Dickinson Cattle Co. LLC Inventory Item. This presentation was printed on 8/17/2019. Prices are subject to change. Please check the current item price and description at
www.texaslonghorn.com/inventory
. Or contact your DCC sales representative.
Thank You for your interest!