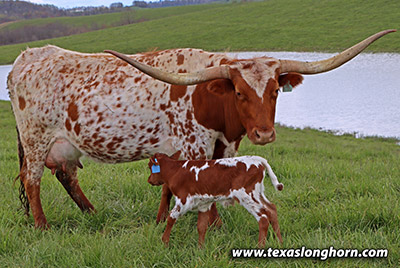 Reg.:
I-266023
DOB:
4/1/2013
Color:
R/W
Weight:
1422
(on 6/12/2020)
Horns:
74.5
(on 6/12/2020)
Service Sire:
Macanudo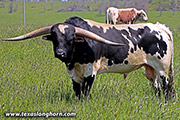 Price:
$3100

Speed Square She is 1270 lbs. She stems from the strongest Juma line. For a seperate fee delivery anywhere by air or boat. She is a social colluder at the right time. Milks like a Pinzgauer. She will be more fun than being beat with a frozen muskrat. Bull calf born 4-23-20 by Stop Already. She prepares warm meals for calves up to 6 months and then says, get lost. Service sire: Macanudo.
This is a presentation of a Dickinson Cattle Co. LLC Inventory Item. This presentation was printed on 8/10/2020. Prices are subject to change. Please check the current item price and description at
www.texaslonghorn.com/inventory
. Or contact your DCC sales representative.
Thank You for your interest!