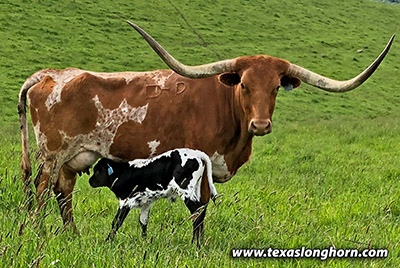 Reg.:
I-266052
DOB:
3/28/2013
Color:
R/W
Weight:
1142
(on 6/15/2020)
Horns:
70.0
(on 6/15/2020)
Service Sire:
Elfego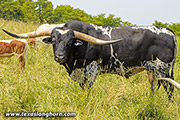 Price:
$2900

Glad Hander She is pseudo trajectory or more so. She has had 6 calves in 6 years. She is everything a great pasture cow should be. Neg test for Johnes. Last chance to buy this cow -- waiters are losers. Bull calf born 5-11--20 at side by Elfego. And a beautiful Elfego calf it is. Service sire: Elfego.
This is a presentation of a Dickinson Cattle Co. LLC Inventory Item. This presentation was printed on 8/13/2020. Prices are subject to change. Please check the current item price and description at
www.texaslonghorn.com/inventory
. Or contact your DCC sales representative.
Thank You for your interest!